Lenny Abrahamson
Lenny is the director of the critically-acclaimed ROOM, starring Brie Larson and Jacob Tremblay. The film was nominated for four Academy Awards, including Best Picture. ROOM was Abrahamson's fifth feature film. Some of Lenny's other work includes: GARAGE, ADAM AND PAUL, WHAT RICHARD DID and FRANK.
His latest TV series, NORMAL PEOPLE, a 12-episodes series for BBC, Hulu and RTE, adapted by and based on Sally Rooney's Man Booker long-listed novel of the same name was released in 2020. His latest feature, THE LITTLE STRANGER, was released in 2018 and based on the novel by Sarah Waters.
He is also in development on a number of projects: NEVERHOME, an adaptation by Lucy Kirkwood of Laird Hunt's civil war novel with Element Pictures and Film4, A MAN'S WORLD based on the true story of Boxing legend Emile Griffith which he's writing with co-writer Jon Raymond for Element/Film4 and OURSELVES, a coming of age story set in 1980s Ireland, written by Mark O'Halloran.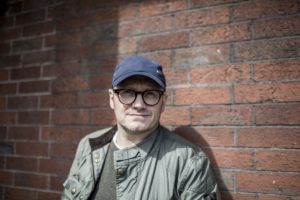 Larry Bass
In 1999 Larry established ShinAwiL, becoming one of the largest independent production companies in Ireland.
Larry has Executive Produced the Irish versions of the multi award winning series', The Apprentice that won 2 IFTA's Dragons Den, MasterChef Ireland, The Voice of Ireland, Home of the Year and most recently the hugely successful IFTA & RTS winning Dancing with The Stars.
The ShinAwiL development team is currently in development on original series' for the Irish, UK and USA market.
Previous credits include Popstars, You're A Star, Charity You're A Star, Test The Teachers, Charity Lords of the Ring, Fame The Musical, Meet the McDonagh's, Undercover NI, Home of the Year and The Obesity Clinic.
ShinAwiL have also opened a drama division and 2019 seen the first Drama TX, Miss Scarlet & the Duke air on PBS Masterpiece. New series include, Clean Sweep, Costigan and Feature film Cry from the Sea.
Larry has served on the boards of Entertainment Masterclass, Screen Ireland, BAI, SPI and chaired SPI, Screen Skills Ireland.He has also sat on juries for the International Emmys, Rose d'Or, BANFF and Real Screen Television Awards.
Larry has lectured at DIT Dublin, IADT Dublin, MipTV and MIPCOM, SPAA Australia & Entertainment Masterclass.
Areas of expertise
All areas of development
From the page to the screen
Financing, budgeting and scheduling
The art of Negotiating
Company development
Casting/talent development
Managing commissioners/buyers
International marketplace
Career development
Hiring staff, do's , don'ts
Teamwork, wining & celebrating the wins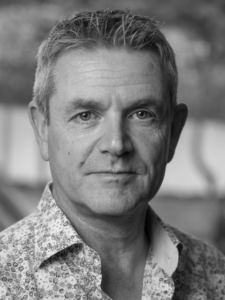 Paul Mayeda Berges
Paul Mayeda Berges is a Screenwriter, Director and Producer who has often collaborated with his partner, Gurinder Chadha. Together they have written eight award-winning films that have been critical and international box office successes. Berges is the CCO of Bend It TV – a company founded by Berges & Chadha which develops effortlessly multicultural series for international audiences.
Berges began his career making documentaries about the Japanese American community and was the Director of the San Francisco International Asian American Film Festival. His first feature with Chadha, WHAT'S COOKING?, was the Opening Night Film of the 2000 Sundance Film Festival and was the first British script to be invited to the Sundance Institute's Writer's Lab. The film was voted joint audience award winner in the New York Film Critics' 2000 season (tied with 'Billy Elliott') , and was nominated for a Humanitas Prize.
BEND IT LIKE BECKHAM was the highest grossing British-financed, British-distributed film, ever in the UK box-office (at time of release). The film received a Golden Globe Nomination for Best Picture (Musical or Comedy), a BAFTA Nomination for Best British Film, a European Film Academy Nomination for Best Film, and a Writers Guild of America Nomination for Best Original Screenplay.
BRIDE & PREJUDICE was the first film ever to open at Number One in the UK and India on the same day.
In 2005, Berges directed THE MISTRESS OF SPICES from a script he co-wrote with Chadha. The film premiered at the Toronto Film Festival before releasing internationally.
ANGUS, THONGS AND PERFECT SNOGGING – based on the international bestseller, was released worldwide by Paramount Pictures in 2008/2009.
IT'S A WONDERFUL AFTERLIFE premiered at the Sundance Film Festival before releasing internationally in 2010.
In 2015, Berges & Chadha mounted the stage musical version of BEND IT LIKE BECKHAM in London's West End to 5-Star Reviews & critics' awards.
Berges Co-Wrote and Produced VICEROY'S HOUSE – Chadha's epic film about the division of India in 1947. The film premiered at the 2017 Berlin Film Festival before releasing internationally.
Berges Co-Wrote and Produced BLINDED BY THE LIGHT with Chadha, which broke sales records at the 2019 Sundance Film Festival and was released worldwide by Warner Bros in 2020.
Bend It TV's BEECHAM HOUSE, a six-part BAFTA-Nominated drama series, was shown to great acclaim on ITV in the UK in 2019 and Masterpiece / PBS in the US in 2020
Areas of expertise
Working on stories with a strong cultural POV for the broadest possible global
audience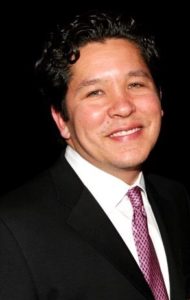 Frank Berry
Frank Berry's route to award-winning and critically acclaimed feature films came via ten years of community filmmaking and television. This early work led to the critically acclaimed feature documentary 'Ballymun Lullaby' (2011) which won the Directors Guild of America's 'Directors Finders Award', and chartered Berry on a journey of directing social engaged feature films. His first two feature film dramas 'I Used to Live Here' and 'Michael Inside' have won awards and critical acclaim both at home and internationally, including the award for 'Best Film' at 2018 Irish Film and Television Awards for 'Michael Inside'.
Areas of expertise
Writing Films
Directing Films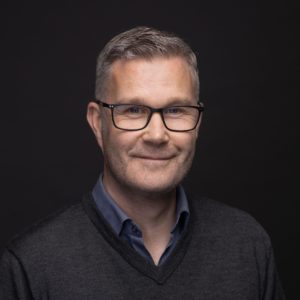 Graeme Bird
27 years experience as a modelmaker in film, TV and advertising. Highly experienced model and prop maker on many large productions including Vikings, Braveheart, King Arthur, Reign of Fire, Monte Christo and Ella Enchanted.
Areas of expertise
Practical model making skills
Training and safety in the workplace
Scheduling
POs and dealing with suppliers
Script breakdowns for prop making.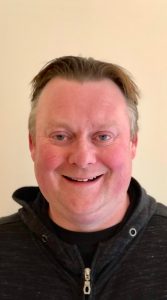 Donald Taylor Black
My work has been commissioned or transmitted by RTÉ, Channel 4, BBC, the ITV Network, Ulster Television, TG4, La Sept/ARTE, YLE, SBS, the Australian Broadcasting Corporation, PBS stations in the United States and many other international broadcasters. The films have won a number of awards and have been screened at the Chicago, Melbourne, Sydney, London, Taormina, Pordenone, Hong Kong, Augsburg, Geneva, Dublin, Cork, Galway, Foyle, Belfast, Guth Gafa, and Celtic Film Festivals; at INPUT, the Museum of Modern Art in New York, the Cinémathèque Française; and as part of retrospectives throughout the world.
Areas of expertise
Producing and directing creative documentaries.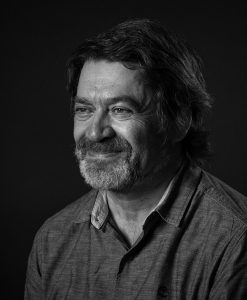 Ailish Bracken
Ailish has been working as a producer and line producer in the Irish Film and TV industry for 12 years. She worked with leading Irish production company Blinder Films for six years and co-produced THE QUEEN OF IRELAND, A MOTHER BRINGS HER SON TO BE SHOT and EXTRA ORDINARY with them. She also produced the last series of THE SAVAGE EYE comedy series and line produced all three series of IRISH PICTORIAL WEEKLY for RTE. In 2015 Ailish started her own production company AGAINST THE GRAIN FILMS. She has line produced many film and TV projects including THE YOUNG OFFENDERS, DUBLIN OLDSCHOOL, COLD COURAGE and A GIRL FROM MOGADISHU. She is currently developing several TV and film projects with MDV Media, Shinawil and Vico Films and will soon start production on feature film WOLF with Feline Films.
Areas of expertise
• Developing documentary and scripts for production
• Bringing a script to screen
• Budgeting & Scheduling
• Hiring & managing crew
• Managing a budget
• Liaising with producers, financiers and the Revenue
• Managing and budgeting post production
• Managing a long running TV Shoot, Block Shooting
• SIPTU Agreement and advances the Irish Film and TV Industry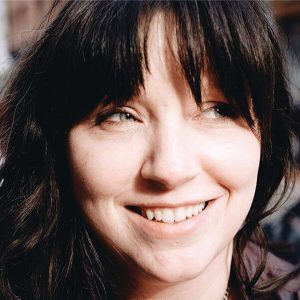 Cathy Brady
Cathy Brady's debut feature Wildfire, which she wrote and directed, was met with international critical acclaim and was selected for the Toronto Film Festival 2020 and London Film Festival 2020, where she won the IWC Schaffhausen Filmmaker Bursary Award. 
A three-time IFTA award winner, Cathy has also won Best Debut Screenwriting at British Independent Film Awards 2021.
Cathy has co-developed and directed the first series of Stefanie Preissner's Can't Cope, Won't Cope for RTE/BBC3/Netflix: a darkly comical Dublin- set drama about two friends coming to terms with adulthood. In 2017 she was one of fifteen female directors selected for BAFTA Elevate and she is currently directing the second block of the Paramount+ adaption of the best-selling book The Doll Factory.
Areas of expertise
Director for TV and feature
Script development
Workshopping/devising with actors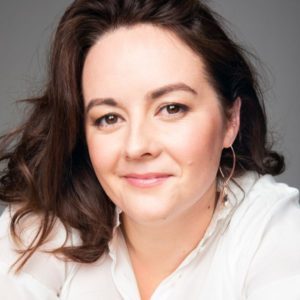 Paddy Breathnach
Paddy Breathnach's first feature, Ailsa, won the Award for Best First Film at the San Sebastian Film Festival. His second feature I Went Down also won the New Directors prize at the San Sebastian Film Festival. I Went Down screened at Sundance and won the Best Director awards at Thessaloniki and Bogota Film Festivals. He went on to direct the comedies Blow Dry  and Man About Dog. He has also directed a number of horror films including Shrooms . In 2012 he completed the feature length documentary An Oiche a Gineadh m'Athair for TG4. His seventh feature film Viva was one of nine films that made the academy shortlist for best Foreign Language Film.  Rosie is his latest feature film.  He was a board member of The Dublin International Film Festival and the Irish film institute and is currently is a board member of The Screen Director's Guild of Ireland.
Areas of expertise
Direction and development of feature films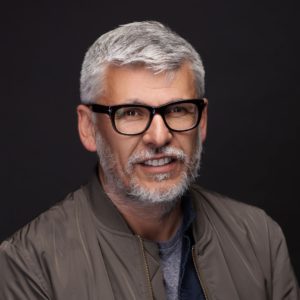 Ciara Bresnihan
I have been working in Television Production for nearly 20 years, having started my career in the Film Industry in New York in the year 2000. Since moving back to Ireland in 2005 however, I have moved into TV production and have now been working as a Producer and Line Producer for over 10 years. As such, I have extensive experience in all aspects of the production cycle, both from a management perspective, as well as the editorial side. I have managed both films and large scale event-style, live TV productions from start to finish, and have more recently editorially produced some of Ireland's most well-known TV shows.
I am very used to managing all types of budgets, from low budget documentaries to multi-million Euro live entertainment programmes. I have managed teams of up to 50 people and am extremely knowledgeable of the many ebbs and flows of a production.
Areas of expertise
• Budgeting & scheduling for TV
• Managing teams and communications.
• Negotiating budgets with broadcasters.
• Supervising the delivery of productions on time and on budget.
• Managing post production schedules and budgets.
• Putting a team together.